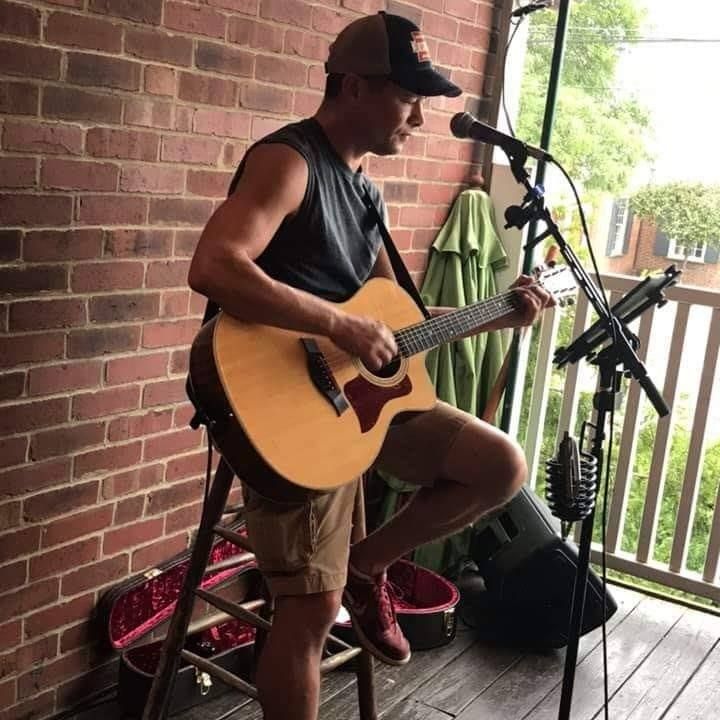 Brent Bregar - Bio
Brent has been playing music for over 30 years.  The last 6 years he has been a solo singer-songwriter act in the Columbiana, OH area performing both covers and his own original material.  Brent's major musical influences are diverse.  They include Jason Isbell, The Doors, The Allman Brothers, Jimmy Buffett, CCR and The Grateful Dead.
Brent's music spans many genre's.  The songs cover rock, country, blues and alternative.   His music covers styles of the 50's through today.
Brent resides in Columbiana, OH with his children and his girlfriend Tammy Moore.  Brent plays at many of the community events in the area along with restaurants, breweries and wineries in between Pittsburgh, PA and Cleveland, OH.
Brent performs and works with a few other musicians under the name "The Lucky Nothings."  Those include Dan Chitwood on Pedal Steel and Dave Trotter on Percussion.  Dan has played on both of Brent's albums.
Brent released his album "North Of Heaven" in December of 2020.  The album was mostly written during the pandemic.  The new album "Carry On" was released in January of 2023.  Another album is in the works for spring/summer of 2023.
Brent is the technologist for an Automation and Robotics firm located in Pittsburgh, PA.
0:00/5:45

0:00/5:37

0:00/2:53

0:00/6:08

0:00/3:14

0:00/3:08:00

0:00/8:10